Welcome to Cinemadelic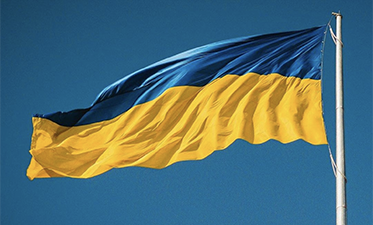 Cinemadelic is the home for the anmiation projects of Dwight Friesen, who lives in Toronto, Canada, on the traditional territory of many nations including the Mississaugas of the Credit, the Anishnabeg, the Chippewa, the Haudenosaunee and the Wendat peoples.
We are currently working on our next film, Way Out of Hand, a surreal parable about materialism and the environment.
Our hearts go out to the people of Ukraine as their democratic nation faces an devastating and unprovoked invasion by Russian military forces.
Henlightenment
After the Canadian premiere of our first animated film, Henlightenment in August, 2019 at the Animaze Montreal International Film Festival, we sold our film to the fine folks at Indiecan Entertainment.
Henlightenment is now available for viewing on Amazon Prime, iTunes, and Vimeo!
If you happen to enjoy the show we hope you will leave a review to help others decide whether it's something they might like too.
New York was eggcellent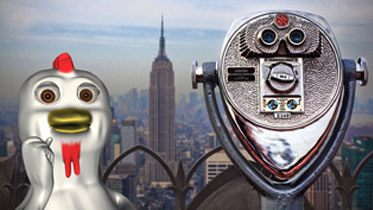 In June, 2019, we screened Henlightenment at the New York Independent Film Festival.
There was such an incredible range of animated films there, it was a thrill to be included. Many thanks to Animation Programmer, Jonny Lewis, for giving us a shot in the Big Apple!
In March, we were honoured to win the Harvey Award for Best Children's Film at the Idyllwild International Film Festival in California. The festival is held in a gorgeous spot in the mountains that makes you think of westerns like Bonanza and Ponderosa, probably because they were shot nearby!
To see what all the fuss is about, check out the trailer. Media folks will find
your downloads
just below.